This collection contains all sorts of romantic, sweet, funny and cute good morning quotes for him:
You can do small things to brighten the other's day. One of the easiest things that you can do to improve your relationship is to send love paragraphs for him. It helps you to show that you are still interested in him and is a simple way to demonstrate your love.
Good Morning Love Quotes For Him
Cause all of me Loves all of you. Love your curves and all your edges. All your perfect imperfections. Give your all to me, I'll give my all to you. You're my end and my beginning. Even when I lose I'm winning." — John Legend
"You have bewitched me, body and soul, and I love … I love … I love you. I never wish to be parted from you from this day on." — Pride and Prejudice
"I love you without knowing how, or when, or from where. I love you straightforwardly, without complexities or pride; so I love you because I know no other way." — Pablo Neruda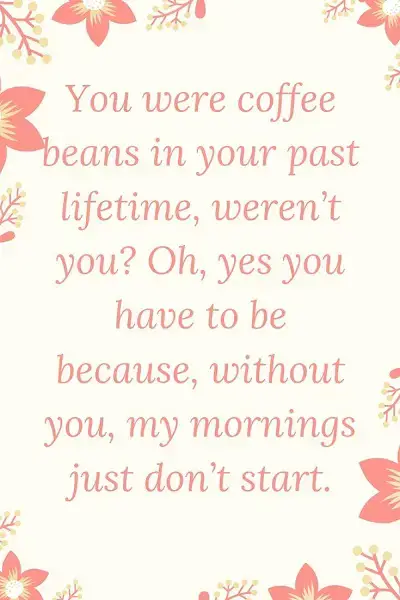 My sweet boyfriend, I know you are sleepyhead, but wake up and open your eyes to the sight of the amazing world around us and have a great day. Good morning sweetness!
"If I know what love is, it is because of you." — Hermann Hesse
Sweetheart, you are my sun on a gloomy day to make my world brighter. Thanks for all your care for me, good morning my love, time to get up.
Good Morning My Love Quotes For Him
"I would rather spend one lifetime with you, than face all the ages of this world alone." J.R.R. Tolkien
"Morning without you is a dwindled dawn." Emily Dickinson
When I wake up and think of you, I can't help but smile. It will be a good day simply because I started it with you. Good morning my love.
"If forever does exist, please let it be you…" A.R Asher
"Each day I love you more, today more than yesterday and less than tomorrow." Rosemonde Gerard
"One day you will kiss a man you can't breathe without and find that breath is of little consequence." Karen Marie Moning
"I hope you know that every time I tell you to get home safe, stay warm, have a good day, or sleep well what I am really saying is I love you. I love you so damn much that it is starting to steal other words' meanings." Elle Woods
"For it was not into my ear you whispered, but into my heart. It was not my lips you kissed, but my soul." Judy Garland
I found my paradise with you… You are my dream which comes true and I live my dream every day. Good morning my sweet boyfriend, I love you!!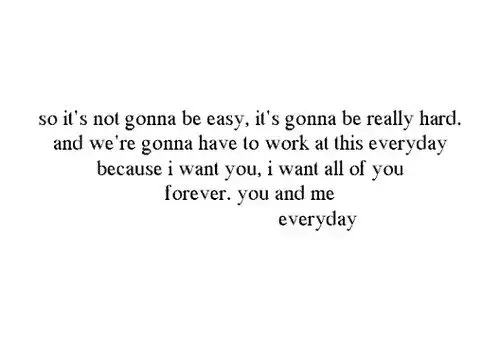 The sun just touched the morning;The morning, happy thing,Supposed that he had come to dwell,And life would be all spring." Emily Dickinson
"The best love is the kind that awakens the soul; that makes us reach for more, that plants the fire in our hearts and brings peace to our minds. That's what I hope to give you forever." Nicholas Sparks
"If you live to be a hundred, I want to live to be a hundred minus one day so I never have to live without you." A. A. Milne
"I seem to have loved you in numberless forms, numberless times, in life after life, in age after age forever." Rabindranath Tagore
"If I had to choose between breathing and loving you I would use my last breath to tell you I love you." DeAnna Anderson
Everything I am is because of you. You are my strength, you are my inspiration. Good morning my sweetheart, I love you so much.
"I love you without knowing how, or when, or from where. I love you simply, without problems or pride: I love you in this way because I do not know any other way of loving but this, in which there is no I or you, so intimate that your hand upon my chest is my hand, so intimate that when I fall asleep your eyes close." Pablo Neruda
"Absence is to love as wind is to fire; it extinguishes the small and kindles the great." Roger de Bussy-Rabutin
"The next morning dawned bright and sweet, like ribbon candy." Sarah Addison Allen
"I swear I couldn't love you more than I do right now, and yet I know I will tomorrow." Leo Christopher
Romantic Good Morning Love Quotes For Him
"When the sun came up… I couldn't tell where heaven stopped and the Earth began." Tom Hanks
"When you realize you want to spend the rest of your life with somebody, you want the rest of your life to start as soon as possible." Harry Burns
"For each new morning with its light,
For rest and shelter of the night,
For health and food, for everything thy goodness sends." Ralph Waldo Emerson
"The best and most beautiful things in this world cannot be seen or even heard, but must be felt with the heart." Helen Keller
"You're always the first and the last thing on this heart of mine. No matter where I go, or what I do, I'm thinking of you." Dierks Bentley
"Loved you yesterday, love you still, always have, always will." Elaine Davis
Being with you makes me feel that I can overcome any obstacle coming in my life. Thank you for everything. Good morning my darling.
"So, I love you because the entire universe conspired to help me find you." Paulo Coehlo
"I love you, with no beginning, no end. I love you as you have become an extra necessary organ in my body. I love you without fear. Without expectations. Wanting nothing in return, except that you allow me to keep you here in my heart, that I may always know your strength, your eyes, and your spirit that gave me freedom and let me fly." Coco J. Ginger
"Promise me you'll never forget me because if I thought you would, I'd never leave." A.A. Milne
"My heart is and always will be yours." Jane Austen
"To love is nothing. To be loved is something. But to love and be loved, that's everything." T. Tolis
"You are my today and all of my tomorrows." Leo Christopher
"You are my heart, my life, my entire existence." Julie Kagawa
My love, do you know that my entire night was spent dreaming about you? Now I want to spend my whole day with you. Good morning dear!
"We loved with a love that was more than love." Edgar Allan Poe